EM LIZARD
---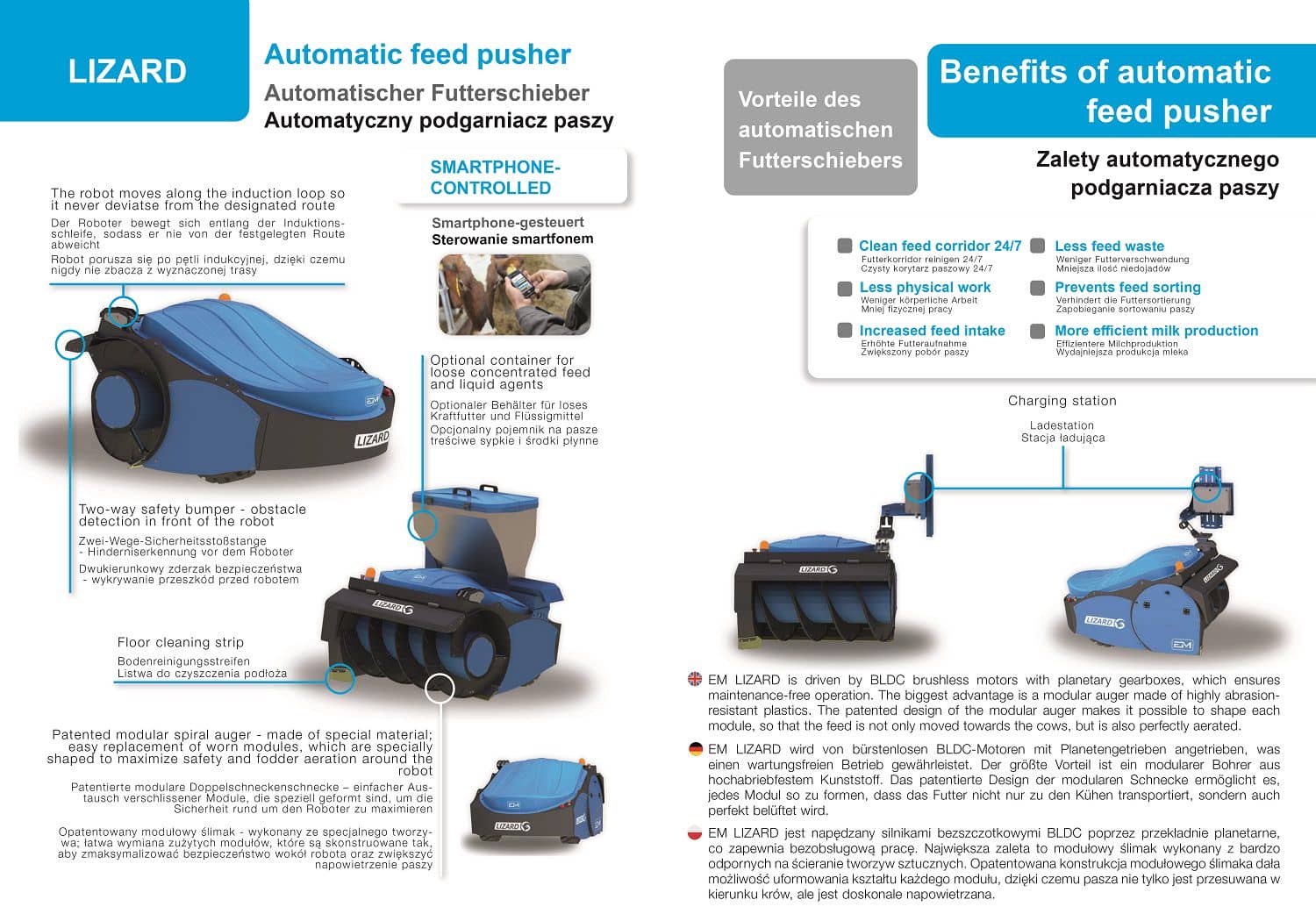 EM LIZARD is an autonomous vehicle manufactured and designed entirely in Poland. The machine and the screw are driven by BLDC brushless motors through planetary gears, which ensures maintenance-free operation.
The biggest advantage of the EM machine is a modular screw made of highly abrasion-resistant plastics. The patented design of the modular PUSH-up auger makes it possible to form the shape of each module, so that the feed is not only moved towards the cows, but is also perfectly aerated. It is a unique patented solution only used in EM machines.
The modular structure of the screw also means the possibility of replacing modules after many years of intensive work and safety ensured by round shapes. The EM Lizard moves around the barn with a reliable induction loop. This solution has been used in industry for many years.
Optionally, the machine can be equipped with containers for two types of concentrated feed with a total capacity of 130 liters and a dispenser for liquid additives with a capacity of 10 liters. The robot can move between cowsheds and independently control automatic doors. Safety is ensured by a two-way bumper at the front of the robot.
The robot is controlled by a smartphone and an optional handheld remote.