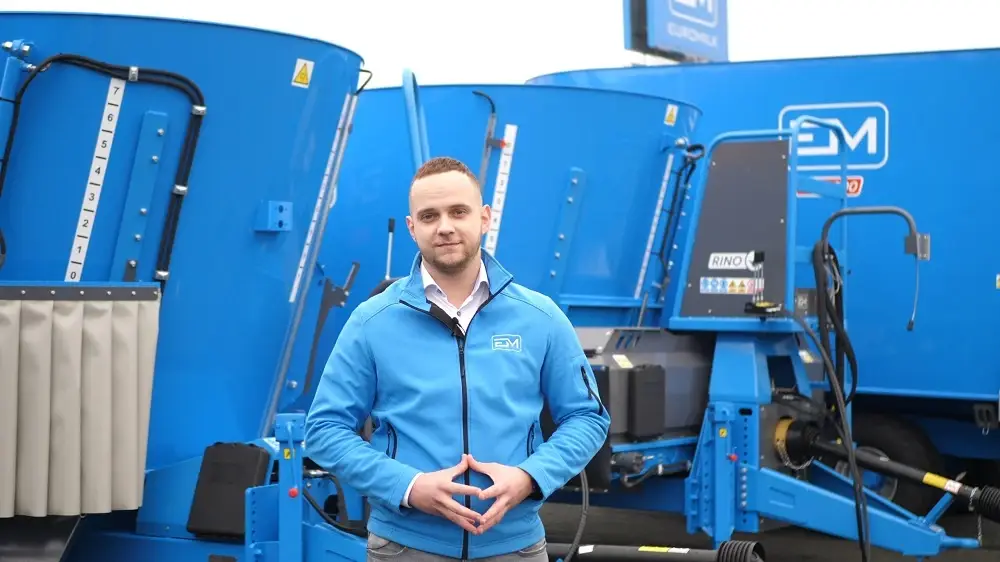 We realize that sometimes many doubts and questions may arise when searching for the best equipment. For this reason, we have decided to provide our customers with free access to reliable, easily presented information about our assortment.
The first launch of the EUROMILK PUMA mixer wagon| Presentation of the machine and work |
AGRO SHOW BEDNARY 2022 | Presentation of the stand and demonstration of the EM RX 2070 HD + manure
EM ELECTRO - electric powered mixer wagon | Maximum profit while reducing production costs
EM Viper – Manual feed pusher | The new EM machine | Presentation of work on the farm
New Holland 300 hp + EM Buffalo manure spreader 24 t | Extensive interview with the set operator!
Perfectly chopped material - EUROMILK Buffalo 20.2 m3 manure spreader in action! | EM interview |
"EUROMILK delivered me a new mixer wagon within 24 hours after a sudden breakdown of my mixer wagon " | EM interview
"I use 3 types of EUROMILK machines and I am very satisfied." I recommend this company for demanding customers.
Working time shorter, cow productivity improved and we have another EUROMILK mixer wagon on our farm
Preparing the perfect TMR feed in 15 minutes? Yes, it is possible! EUROMILK PUMA Horizontal Mixer Wagon
EUROMILK BUFFALO, manure spreaders with European Homologation
The horizontal mixer wagon has proved to be much better than the vertical one on the farm" - customer observations
The comparison between EM BUFFALO models RX 1250 and RX 2070 HD
The transport of EM BUFFALO RX 2470 HD+ manure spreader (24 t, 24,2 m3)
Short mixing time, well-mixed feed and the a cleared feeding table I recommend EUROMILK
Another EM BUFFALO spreader on my farm. "The quality of EM machines is trustworthy
EM mixer wagon and manure spreader on The Kacprzyk's farm. Presentation of EUROMILK machines
Even more even and precise spreading!' Weighing system in the EM BUFFALO manure spreaders